If you are new to making ritual, or if you would like to make a deeper exploration of its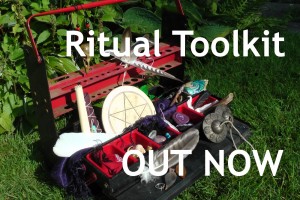 traditional elements, this is the course for you. Through practical exercises, it will take you from your first intent, through circle casting and invoking Spirit, into the heart of your own ritual.
The course includes:
| | |
| --- | --- |
| your time investment | 7 hours minimum |
| content | 7 pdf instalments e-mailed to you |
| | 5 how-to videos |
| | 2 audio meditations |
| personal contact | a response from Hilde to three of your e-mails |
| | 1 one-hour Skype or telephone session |
Personal contact will support your work with the course and is an opportunity for you to ask questions and discuss issues.
Available NOW.
Discounts and payment plans available by agreement.

By the end of the course you will be able to:
– determine the intention of your ritual
– make connection to the spirits of the place
– cast a consecrated circle for ritual
– invoke the blessing of deity
– create your own ritual action
– ground the energy of your work
– give offerings
– close your ritual
To get the most out of this course you will need:
– a quiet place for mediation
– a place outside to work with
– at least an hour of your time to explore each session
– recommended: take the free course The Magic of Connection before you start
Available NOW.
Discounts and payment plans available on agreement. Please contact us.